I.L.A.N. Estates & Investments established in 2000, helps you buy or sell real estate in Israel & provides a wide range of investment opportunities. We offer our buyers an in house mortgage consultancy service and always recommend checking out your true budget before starting out. We can help you with this via our in-house mortgage advisory & brokerage service.
Additionally, we handle commercial investments including hotels, income producing assets, developments as well as access to a range of existing, profitable businesses in Israel.
We also provide corporate financing and M&A services from real estate developers to technology, health and environment with companies for sale in the $5-50m range.
We don't just speak your language. By listening to your needs & holding your hand throughout the whole process and using our extensive experience to navigate pitfalls, we will make your experience of buying or selling a property or business in Israel more pleasant & sucessful.
SUBSCRIBE HERE
for our next newsletter with latest market trends, new & existing properties, special offers & deals on additonal services!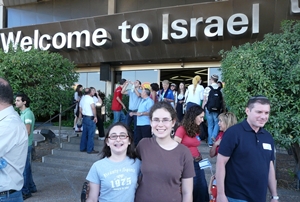 Search Property