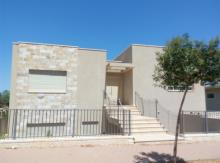 House, 9 Rooms,
In Nechusha - BNEI BETCHA,
Bnei Betcha Street
4,950,000 ₪
Freestanding villa in central location and yet backing onto open area. immaculate condition custom kitchen. Must See!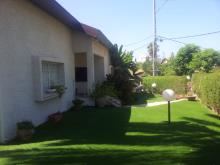 House, 5.5 Rooms,
In Ra'anana - David Remez
9,900,000 ₪
Single storey freestanding house in a prominent position located in the centre of Raanana. Situated in an elevated position this house offers easy access for seniors, ample off street parking and ...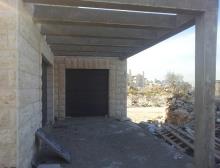 House, 6 Rooms,
In Bet Shemesh - Ramat Bet Shemesh Gimmel,
Chavakuk Hanavi Street
4,500,000 ₪
Freestanding villa on a 360 sq m lot. House has large kitchen, 80 x 80 flooring in living room, adjacent pergola. Parents suite with separate balcony. Rooftop terrace with amazing pan...