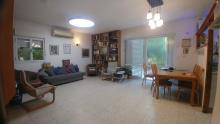 House, 8 Rooms,
In Nof Ayalon,
Ariel Street
3,490,000 ₪
NOF AYALON - STREET LEVEL HOUSE in established Torani Leumi Moshav with shuls, schools & more. LARGE FAMILY HOUSE 270 s2 m built with 2 bedrooms and bathrooms on ground floor! Suitable for gran...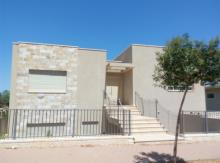 House, 9 Rooms,
In Nechusha - BNEI BETCHA,
Bnei Betcha Street
3,950,000 ₪
Freestanding villa in central location and yet backing onto open area. immaculate condition custom kitchen. Must See!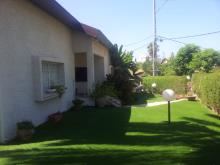 House, 5.5 Rooms,
In Ra'anana - David Remez
9,900,000 ₪
Single storey freestanding house in a prominent position located in the centre of Raanana. Situated in an elevated position this house offers easy access for seniors, ample off street parking and ...