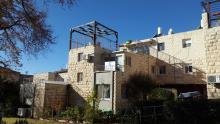 duplex, 7.5 Rooms,
In Alon Shvut - Centre,
Maale Michael Street
2,200,000 ₪
2 master bedroom, central location, near shops and transport, has nice view, pergolla for sukkah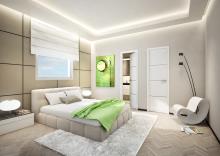 Apartment for Sale, 4 Rooms,
In Modiin - Nofim,
South Street
1,870,000 ₪
7 New buildings of 9 floors. Spaciously built with open view and park below.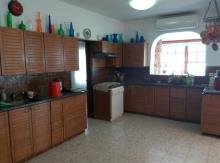 House, 7 Rooms,
In Alon Shvut - Givat Ha'etz,
Harakefet Street
4,950,000 ₪
Freestanding Villa for sale in established neighbourhood of Alon Shvut with the largest lots. House has separate lounge & dining room, large garden with a view and two additional rental units.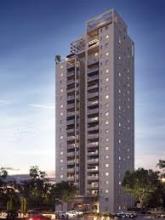 New Build, 5 Rooms,
In Kiriat Gat - Karmei Gat,
Tower Street
1,390,000 ₪
Amazing opportunity to invest or move into a brand new mixed community at low prices.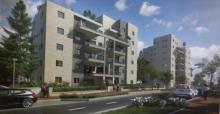 New Build, 4 Rooms,
In Charish - Town Centre,
Town Centre Street
1,100,000 ₪
Here is the new Modiin you have been waiting for!

Brand new city planned for young families of all walks of life.

Quality construction company that delivers on time!

20% de...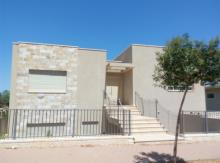 House, 9 Rooms,
In Nechusha - BNEI BETCHA,
Bnei Betcha Street
3,950,000 ₪
Freestanding villa in central location and yet backing onto open area. immaculate condition custom kitchen. Must See!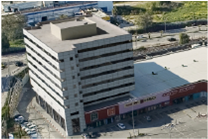 Offices for rent, 12 Rooms,
In Bet Shemesh - City Entrance,
YIGAL ALON Street
48 ₪
Existing fixed up and partitioned offices for rent in Bet Shemesh adjacent to train station. Sizes from 300-2,000 sq m. Free parking. move in immediately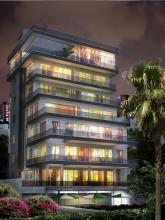 New Build, 6 Rooms,
In Givatayim - Sheinkin,
Borochov Street
9,000,000 ₪
Brand new whole floor apartment suites for sale in small private block in Givatayim. Located in quiet residential area within easy walking commute of the Diamond Exchange. The building is complete wit...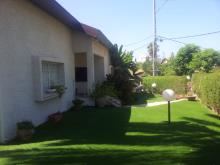 House, 5.5 Rooms,
In Ra'anana - David Remez
9,900,000 ₪
Single storey freestanding house in a prominent position located in the centre of Raanana. Situated in an elevated position this house offers easy access for seniors, ample off street parking and ...