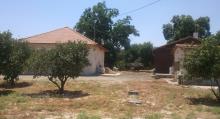 Farm, 10 Rooms,
In Agur - Farms,
Farm Investment Street
4,500,000 ₪
Farm investment in Agur adjacent to Park Britania, close to Srigim & a short drive to Ramat Beit Shemesh. Parcel A + B on approx 5 dunams include Jerusalem Stone faced freestanding house on one l...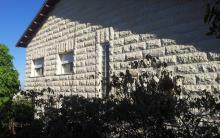 Villas for sale, 6 Rooms,
In Aderet - Extension A,
Aderet Street
4,500,000 ₪
Freestanding villa on half dunam lot in welcoming part anglo, dati leumi kehilla just south of Ramat Beit Shemesh adjoining the Adullam National Park. The house was privately built around 2000 wit...